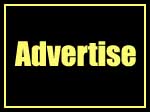 Here is your chance to get some affordable online advertising for your Rochester NY business.   Advertising on our website is among the most affordable and most profitable forms of online advertising you are going to find for the Rochester NY area.
Free Listing
Every business in Rochester can get a free listing in the directory just by providing up to date accurate information about their company.   Claim your free listing right away.
When you claim your free listing we will automatically add an image to your listing to make it more prominent.  We will temporarily move your listing up higher on the page and also add a link back to your website.
We also offer a paid listing option for you if you want your listing to move to the very top of the page and stay there.
Premium Position Listing
For each category in our business directory we offer a premium placement where your business can be bumped to the very top of the page.
If your business is at the very top of the page then it is going to be seen by the most people.   Your listing gets more eyeballs.  Your website gets more visits.  You get more customers.
The highest position on the page costs $19 per month.
The second position on the page costs $14 per month.
The third position on the page costs $9 per month.
In addition to the increased position on the page, your listing also becomes much larger and contains a lot more information about your company. So the listing itself will draw more attention when a person visits the page. And there is a bonus! Every premium listing advertiser gets a free commercial produced for their company. The commercial runs right next to your listing to draw maximum attention from anyone who visits the page.
 **Bonus – Free Video Commercial For Any Premium Position Subscriber – Play this video below!
We will produce a video commercial for your business and place it on the same category page as your business listing right next to your listing.   The commercial draws attention to your business listing and helps you win more customers.   A video commercial grabs a person's attention and gets them to listen to your marketing message.
The commercial also gets uploaded to YouTube where it can be seen by even more people.
If you already have your own video commercial that you prefer to have run on that page instead of the commercial we produce, that is an option.
If you are interested in getting a premium placement for your company and you want the free commercial then send an email to sales@rochesterbusinessdirectory.org explaining what you are interested in.