Are you looking for help getting organized? You're in luck. There are lots of professional organizers around the greater Rochester NY area who can help you clean up your clutter and help you come up with better ways of staying organized.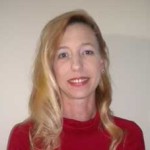 Sandy's Simplification
2117 Buffalo Road, Box #174
Rochester, New York 14624
http://www.sandyssimplification.com/
sandyssimplification@yahoo.com
(585) 861-4324
More Information About This Business: My background is a combination of school, work, and hands-on experience. School-I have a degree in Legal Administrative Assisting with a 4.0 GPA and I received a certificate in professional organizing.
Work: I have worked in customer service and legal administrative fields. Through my work experience, I learned and demonstrated the capacity to develop and maintain comprehensive processes that improved the efficiency of day-to-day operations. I have always maintained the highest performance standards within a diverse range of administrative functions. Working in law firms has instilled the virtue of confidentiality.
Hands-on experience: I have five children, which includes a set of twins and a special needs child. Through the years, I have learned how to set up well-organized systems that work to the maximum efficiency and have the household run smoothly.
Specializing In:
Residential and family organizing
ADD/ADHD
Staging Homes for Sale
Home office and small business
What I offer:
Free initial consultations and free gift
Reasonable rates
Discounts for families with special needs children
No cancellation fees
Flexible scheduling
Confidentiality Nonjudgmental attitude
Free moving checklists
Visual schedules for children
Behavior bags
Other Professional Organizers in The Area:
Thrive Organizing
Highland Avenue
Brighton, NY 14620
(585) 545-1515
lorraine@thriveorganizing.com
Supportive Organizing Solutions
932 Monroe Ave
Rochester, NY 14620
(585) 413-4348
lynne@supportiveorganizing.com
From Chaos to Calm
24 Lynnwood Drive
Brockport, NY 14420
(585) 414-5080
Get Better Organized
PO Box 70
Caledonia, NY 14423
(585) 538-9648
Local Professional Organizer Businesses With No Address Listed On Website:
Neat Nest Organizing
Rochester & Finger Lakes Areas
(585) 967-6378
robin@neatnestorganizing.com
Get It Together Rochester
Rochester
(585) 455-3080
Breathing Room
Rochester
(585) 747-1607
lisa@breathingroom.info
Eye For Organizing
Rochester
(585) 713-7123
eyefororganizing@ymail.com
Cut Clutter Now
Rochester
(585) 295-3910
info@cutclutternow.com
Joani Hardy
Rochester
(585) 750-2418
joani@joanihardy.com
Find It Fast Organizing
Rochester
(585) 472-6535
Clutter Control Angels
Rochester & Upstate NY
(585) 766-7477
Organized Beyond Belief
Rochester
(585) 586-9770
katemassie1@gmail.com
Organize It
Rochester
(585) 381-5511
info@organizeit.biz
Organizing By Yve
Rochester
(585) 201-6009
yve@organizingbyyve.com
An Eye For Detail Organizing
Rochester
(585) 503-2208
tamara@aneyefordetailorganizing.com