Rochester Business Directory connects local shoppers with the best companies in the Rochester NY area.  Residents from all over Monroe county and neighboring counties use this directory when looking for a company to do business with.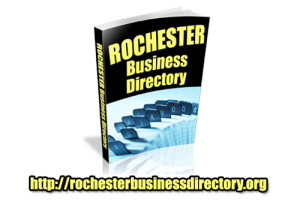 Why use this website instead of a traditional search engine?
It's the fastest way to find the best companies in Rochester for any given industry
Our data is more accurate than the search engines' data because we are local
In many cases we offer more information about the company than search engines do
Our website is better than a national business directory?
Our information is more accurate and more relevant because we are a local company from the Rochester area
We don't let companies outside of the greater Rochester area steal top placements on category pages for Rochester based companies.   Most national business directories push local company listings down on the page because they are selling premium spots to out of town companies.   We only sell those spots to local companies within the communities in and around greater Rochester.
Attention Rochester Area Business Owners!
Do you want more customers for your business? Then get your business listed in the directory right away!