A new library is under construction in Irondequoit to provide a consolidated and updated facility compared to the two existing smaller outdated buildings on East Ridge Road and Cooper Road.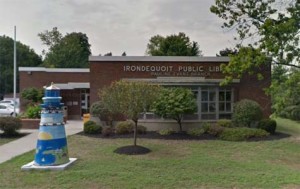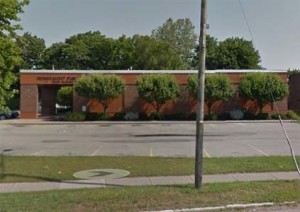 Irondequoit issued a 13 million dollar bond for the project.  Voters approved the spending by a vote of 64% in favor and 36% against.
Adam J. Bello (Irondequoit town supervisor) updated the public about the scope of the project.
It is going to be a 40,000 square foot facility.
Christa Construction is managing the project.  Passero Associates along with Barkstrom & LaCroix are the architectural firms working on the project.   LaBella Associates are handling the civil engineering.
Ideas Presented By Residents Of Irondequoit
The building should be constructed using Green technologies that promote small carbon footprints and energy conservation.
A modern library should be more like a media center than the traditional image of a 20th century building full of books.
The library should have separate spaces dedicated to different age groups such as young children, teenagers and adults.
The building should have reliable and easily accessible high speed wireless internet throughout it.
It should have a modern technical infrastructure that can support existing modern electronic devices as well as hopefully support new advancements in technology.
It should have a coffee bar with non-alcoholic drinks and snacks available.
It should have one or more modern conference rooms that are flexible enough to serve under a wide variety of purposes.
Modern Libraries Aren't What They Used To Be
Since the internet has found its way into the homes of average Americans, information is more readily available than it used to be.    Libraries are responding to that shift by dedicating more of their space to helping people get connected to that information.    The computer and internet sections of libraries are busier with foot traffic than the shelves of books.
You are even seeing public libraries starting to look more and more like Barnes and Nobles bookstores with coffee shops in them.